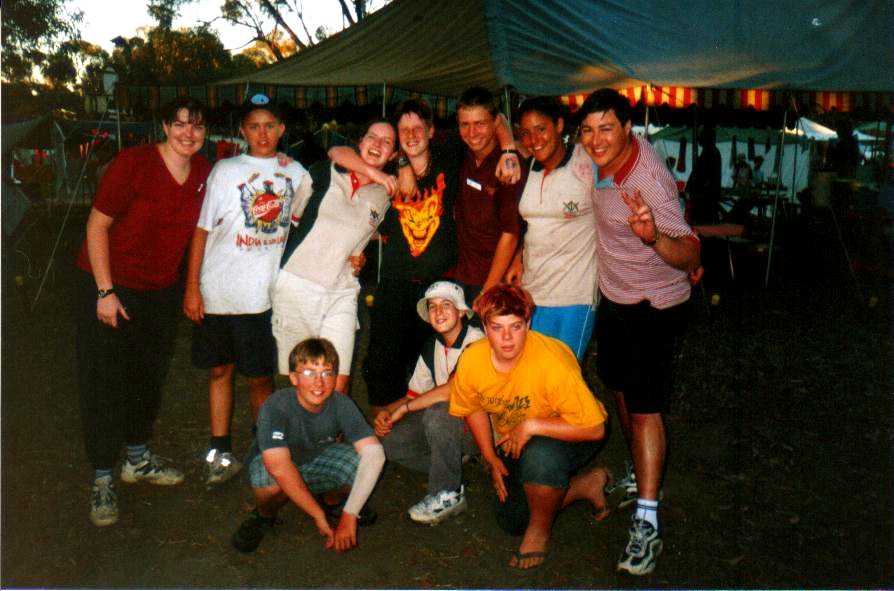 Tambo Scout Troop was well represented with 8 Scouts & 2 Leaders attending the Jamboree.
Wonderland was just one of many activities enjoyed...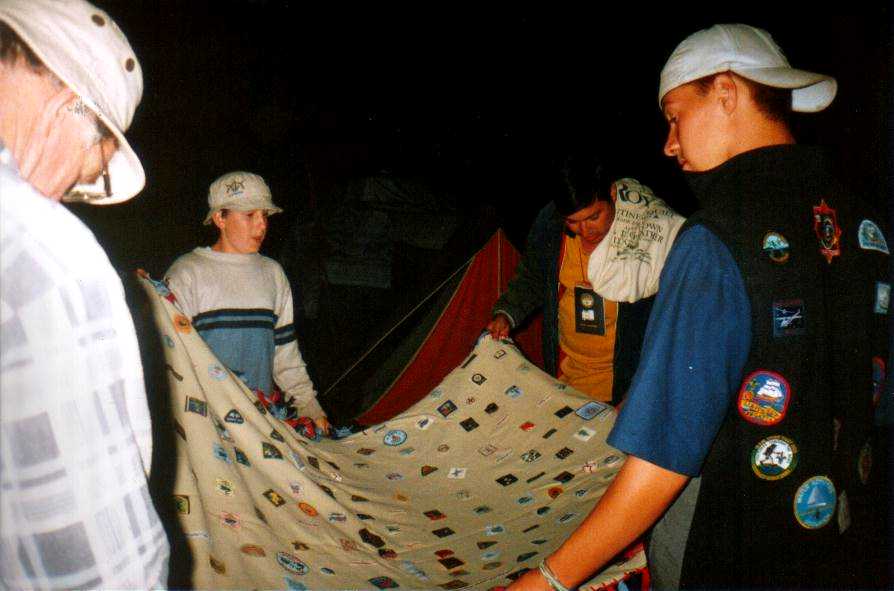 Tim shows off his own additions to his Badge Blanket, handed down from his Father(Queen Scout)!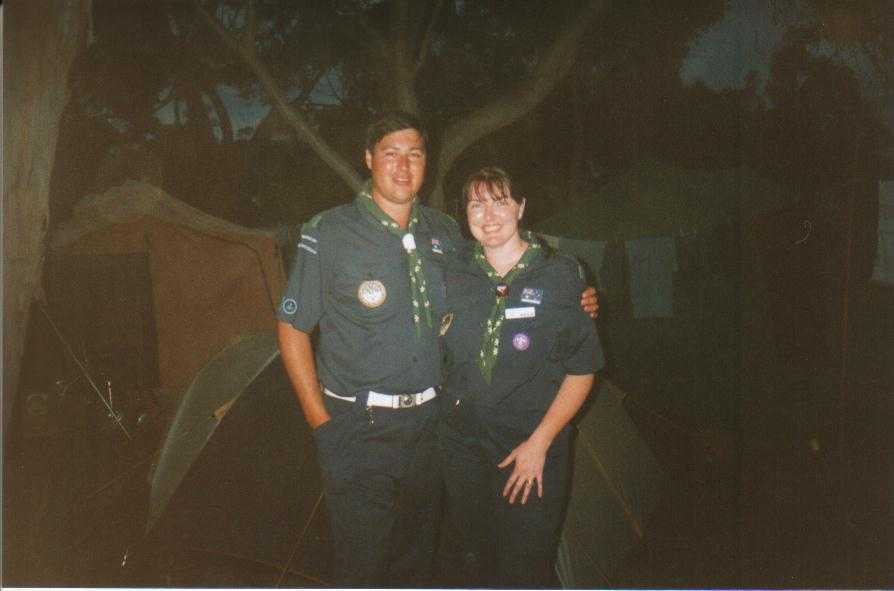 The Tambo Scout Leaders:
Jason(Activity Leader) & Kristen(Health & Hygeine Leader)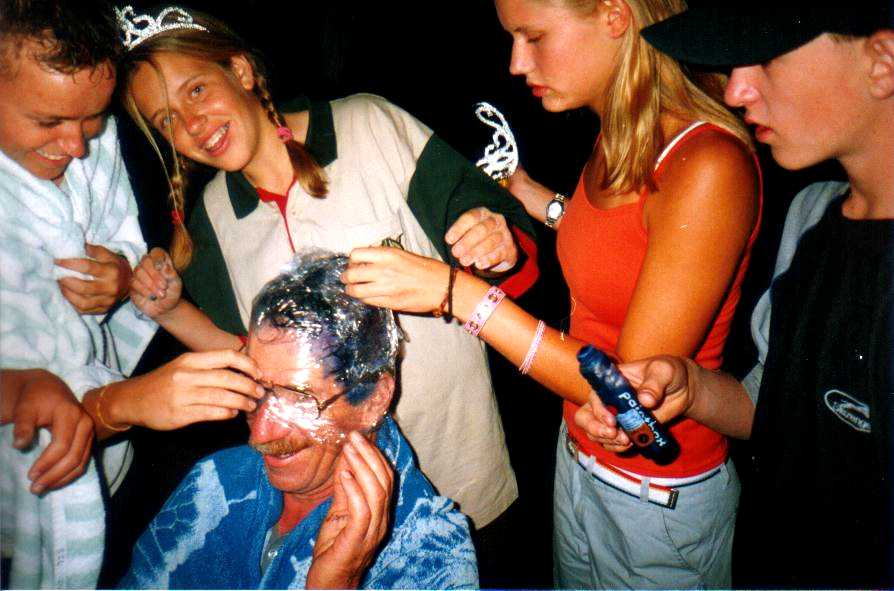 Paddy Whack was "Impressed!" with Zac's BLUE hair colour, and rain hat? He he he.
Is that "Puppa Smurf"? Ho ho ho.
Can I get my nails done here also??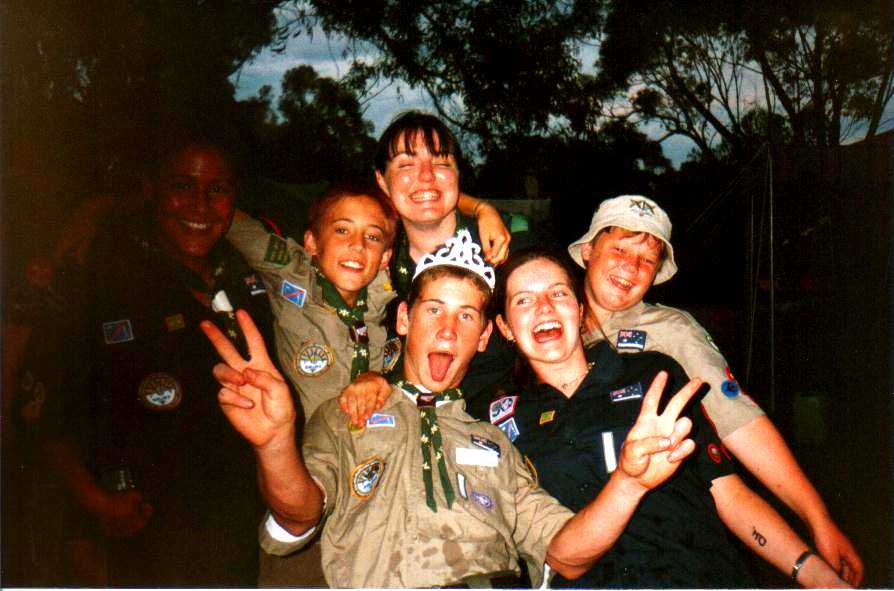 "Let's get ready to Moooooossssssshhhhhhhh!!!"